Hello again lovies! Today I have a beautiful polish from Leah's site Llarowe. I received this in the mail yesterday. It was beautifully packaged and shipped VERY quick. The polish that I bought was HITS No Olimpo Hefesto. This polish is BEYOND gorgeous. It's a holographic top coat so you can't basically turn any polish into a holo. I'm going to shut up now and show you swatches!

Direct Sunlight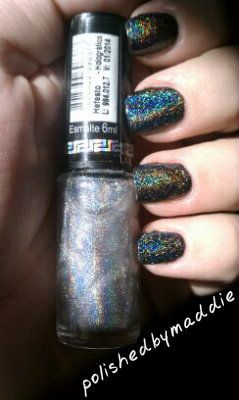 Low Light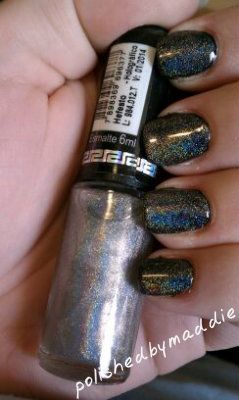 Blurry (to show holo effect)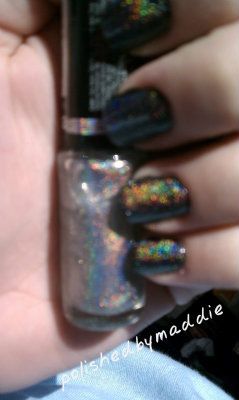 This is one coat of HITS Hefesto over 2 coats China Glaze- Liquid Leather (requested by Mel. This is GORGEOUS. Hefesto changes the color of your polish a bit. It gives it a gray/silver tint, but you can still tell what color the polish under it is. The holographic effect in direct sunlight is INSANE. I couldn't get a good picture of it. My camera was freaking out. I went outside to bring something to my friend after I had swatched this, and I looked down at my hand and was almost blinded. Insane I tell you, insaaaaane. Granted, under low light the holo effect is very subtle. That is to be as expected though. It is not as dull as the China Glaze OMG collection indoors though. Application was fantastic. No bald spots which is usual for holographics.


Overall
:
You NEED this in your life. I got mine for $9.00 in Leah's shop
Llarowe
. This is only a 6ml bottle though, compared to China Glaze bottles which are 15ml. Very small amount, but very worth it. You can always order a backup or just use it very carefully. Pick this up today!
**This product was purchased by me**