So today I went into the city by my school and did a little shopping! On the way out of the mall we wandered into a Rite-Aid. There I spotted a display from a brand called Hedy's Ma.nish.ma. I've NEVER heard of this brand before. The display said "Runway Style Matte Look!". They're obviously matte neons. I didn't know how I was going to feel about them at first, but I picked up 2 of them and decided it was okay since they're only $2.99 a bottle, which I consider a good price! Take a look: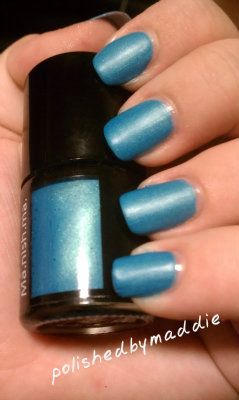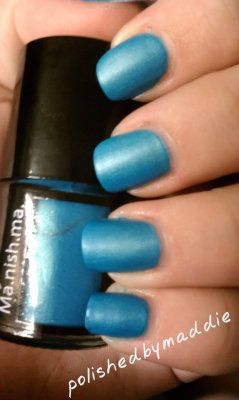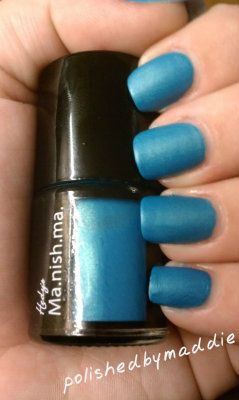 Please ignore the ding on my pinky nail. I hadn't noticed it till I started cropping the pictures. :(

I actually LOVE this! It's very very bright, but my camera couldn't really capture it. And it's not just a neon creme. It has a lot of shimmer in it, which I also failed to capture. (You can see it in the bottle in the pictures! Just didn't show on my nail in the pictures). I do assure you that it DOES translate to the nail! It has a turquoise shimmer to it's bright blue base. This is absolutely gorgeous. And it gave me no problems what-so-ever with application. It only took 2 coats to become completely opaque! Not too watery, not super thick, just unbelievably perfect!


Overall:
I would say this is totally worth the money. I have yet to try out the other one I purchased, but if it's as amazing as this one, I will be going back to Rite-Aid and purchasing the rest of the collection. (There is 6 or 7 I think). I still don't know who this brand is but I give them props. They're cheap and they're amazing! The only bad thing is the bottle size. They're 10 mL, when OPI and China Glaze are 15. They're not much smaller, it's just a down side of the amazing polish. But at the price, you can afford to go back and get a back up! See you guys next time. :)
**Product was purchased by me**