Sooo, today I was at Sally's buying a new buffer, and of course looking at polishes, and a saw a few ORLY polishes listed at $3.99. I thought that was a good deal, since they're usually $8 at Ulta. I went to look and saw that it was the new Dark Shadows collection. I was a bit confused, but also VERY happy, considering I've wanted Mysterious Curse for a while now. Luckily, there was one bottle left and I snatched it up. Purple and blue duo-chromey goodness...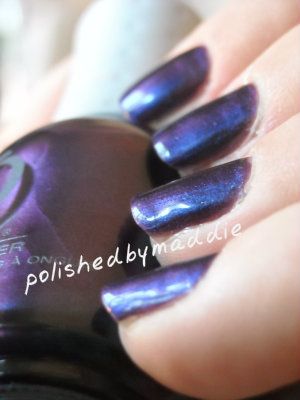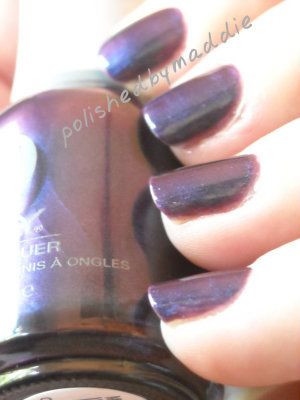 This polish is so extremely gorgeous. The changes in color are not subtle at all. The duo-chore effect in this is STRONG. It changes from a deep, vampy purple, to a bright teal blue. The polish was a little troublesome. Caused some bald spots, and pulled a little on my index finger. But it was manageable, you just need to be patient and let it dry before adding more on. (which I'm not). This polish is so gorgeous.


Overall
: This polish was so extremely worth it, and I'm so glad I grabbed it. It would still be worth the price at Orly's full price. This color is so gorgeous, and duo-chromes are so in season this summer, so go get your bottle at a nearby Sally's before they sell out!
**Product was purchased by me**